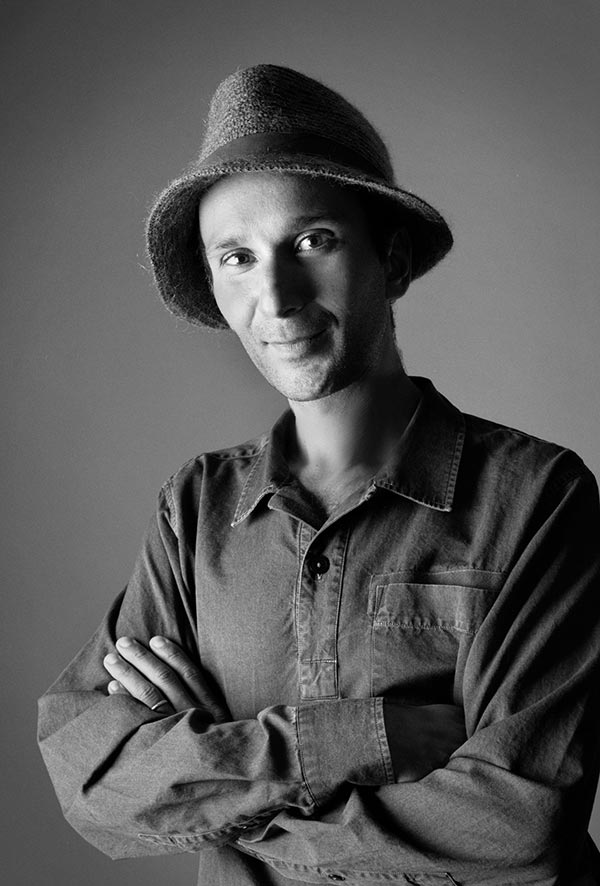 "I grew up experiencing two very different kinds of light. The Caribbean light is intense, powerful and high contrast. And on the other hand, there was the soft, silver-gray light of northern Europe. Much of my work exists in this tension between these two sensibilities."
Jess Hall studied Film at Central St Martins College Of Art, London and New York University. Prior to graduation he began an influential collaboration with the innovative and highly acclaimed contemporary choreographer William Forsythe. This produced two documentary films for the BBC focusing on the translation of three dimensional movement into a two dimensional medium. The first of these films, the award-winning Solo featured in The Whitney Museum of American Art Biennale Exhibition 1997 NY.
Hall photographed his first feature film Stander in 2001 for the director Bronwyn Hughes. The film was celebrated for its authentic portrayal of 1970's Apartheid South Africa. Hall went onto photograph the iconic British action comedy Hot Fuzz written and directed by Edgar Wright. Produced by Working Title, the film was a critical and commercial success and established a cult following in the USA. Hall reteamed with Wright on the Don't segment of Quentin Tarantino's Grindhouse before going on to photograph Son Of Rambo written and directed by fellow St Martins Alumni Garth Jennings. The film charmed audiences at The Sundance Film Festival where it was acquired for distribution by Paramount.
In 2007 Hall received a Satellite Award Nomination for his cinematography on Brideshead Revisited. Taking his approach from the Dutch masters he was credited for crafting a dark yet luminous visual palette which subtly reflected the themes of love, faith, family and betrayal. Another period film albeit in a different style followed. Creation directed by John Amiel and produced by the legendary Jeremy Thomas was made in direct collaboration with the Darwin family. The film features Paul Bettany as Charles Darwin and Jennifer Connelly as his wife Emma. Hall attempted to transcend classical period traditions to create an intimate film of emotional strength and depth. In 2010 he was invited to become a member of The British Society of Cinematographers.
Demonstrating a desire to move effortlessly between genres his versatility as a cinematographer remains evident in his diverse choice of projects incorporating a multiplicity of cinematic styles. Hall's use of a naturalistic palette and poetic minimal shot structure was celebrated on James Ponsoldt's The Spectacular Now which took the Special Jury Prize at Sundance 2013. In addition to his feature film work Hall continued to shoot award winning commercials including multiple Cannes Gold Lion award winners and a Silver D&AD pencil for cinematography. Hall collaborated with the Academy Award winning documentarian Kevin Macdonald on his film Marley 2012. In 2013 Hall was invited to join The Academy Of Motion Picture Arts and Sciences where he participated both practically producing images for brand development and conceptually as a representative on the 'The Future Of Film' working group.
In 2014 Hall worked with Academy Award winning cinematographer Wally Pfister on his directorial debut Transcendence. The film was shot on 35mm anamorphic and finished photochemically at Fotokem in Los Angeles using a traditional film workflow. His live action rendering of the anime classic Ghost In The Shell 2017 employed many innovative technical strategies, combining; large format digital cinematography, state of the art LED lighting technology, custom built lenses and the first 24 FPS Photogrammetry capture rig to be used on a live action feature film. Hall's use of advanced LED lighting to achieve the precise rendering of the complex secondary Anime color palette has been widely documented and was honored in the reception of the HPA award for: Best Color Grading On A Feature Film.
In 2019 Hall accepted an invitation to join the American Society of Cinematographers. In 2020 his work received the AICP award for best cinematography on Smirnoff Infamous since 1864. The project also saw Hall's work receive a second award in the color grading category. Jess went on to shoot all 9 episodes of Marvel Studios first streaming show for Disney Plus. Directed by Matt Shakman, WandaVision was both critical and commercial success earning 23 Emmy Nominations and multiple Golden Globe Nominations. The series visually sophisticated evocation of multiple eras' in televisual history and its intricate navigation of genre garnered much attention. Hall's cinematography received a third win in the color grading category cementing his reputation as an artist who has dexterously navigated the color science of digital cinematography to produce resonant and images of remarkable color depth. Filming in Prague was recently completed on Fox Searchlight's feature Chevalier directed by Stephen Williams.